August 20, 2013 11:41 PM | John Polson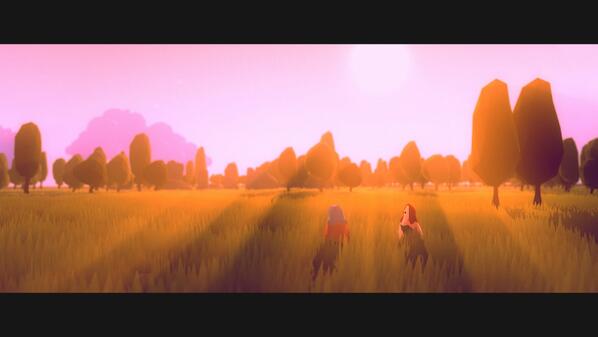 Bill Lowe on Before
The hook: Survival and savagery in a stone age-inspired world.
Release info: The game is called Before (suggested via reddit, by open_sketchbook, who is working on Bloodcrusher II). I don't have any specific details about the release at this stage.
Screenshot info: Two tribespeople are standing in a meadow at sunset, perhaps on the return journey from a days hunting. The core gameplay in Before is about the day-to-day survival of a growing tribe, the player acts as a guiding hand, nudging things in the right (or indeed, wrong) direction. Such peaceful moments as depicted in this screenshot will be quite rare.
The art style in Before was inspired by some really amazing illustration work by people like Timothy J. Reynolds. A few months ago I was working on another prototype using this kind of style, then one day I was drawing a pixel art caveman, when I decided to combine the two.
The devs and tech behind the screens: I am developing the project by myself at the moment, with advice and guidance from some more experienced programmers (thanks Trefall!). I'm using Unity. I'm also extremely lucky to have a talented musician working with me, in the form of my girlfriend. The first draft of the main theme is shaping up really well, and we have some voice work recorded as well. I hope to put together a video soon, once I'm happy with the gameplay.
The selection process: I really enjoy putting stuff up for Screenshot Saturday, so I spend a little time setting up a shot that I think people will like, and try to show some variety.
How can people follow you? Website or Twitter.
Pay it forward. What game caught your eye this week?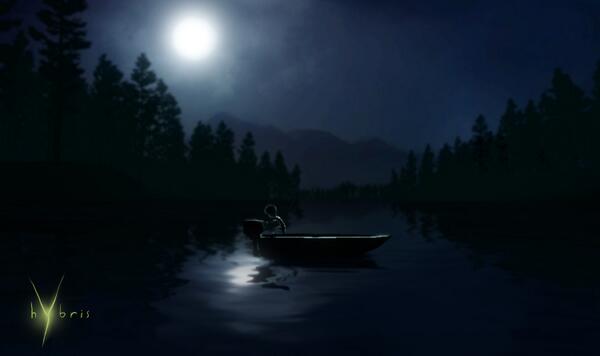 I think Hybris [Q&A here] is looking really, really nice - can't wait to see the game in motion.
[Screenshot Daily takes a closer look at the games of Screenshot Saturday, one photo at a time. Earlier Screenshot Daily conversations are here.]