August 27, 2013 11:40 PM | John Polson
Chatting with Aivars Priedītis
The hook: Regret is a psychological survival-horror game about a boy and his pet; set in the world of living darkness, eager to break free.

Release info: It's far from being finished. Hopefully I'll manage to release it, sometime next year. First will be Windows release, then Mac, and hopefully Linux, at some point.
Screenshot info: This is a screenshot from very early in the game. This is one of my favorites, since it depicts the calm and peaceful vibe, yet it fades away, as you notice the black bird. And that is never a good news.
Here are some other photos:
The devs and tech behind the screens: I'm a one-man studio. Art, programming, sound and story - everything is done by me. I'm building this game on my own engine, based on Adobe Air platform, nothing fancy, but it does the job. An old version of Photoshop for the graphics, Audacity for the sound, though, I'm thinking about switching to FL studio, and FlashDevelop for the code.
The selection process: It's a headache, actually. One picture can spoil everything, yet it has to render enough story, the whole mood. Usually I choose something in between, something that has a nice view with a little hint on what's going on.
How can people follow you? You can find me on Twitter - Development Blog - and Facebook
Pay it forward. What game caught your eye this week?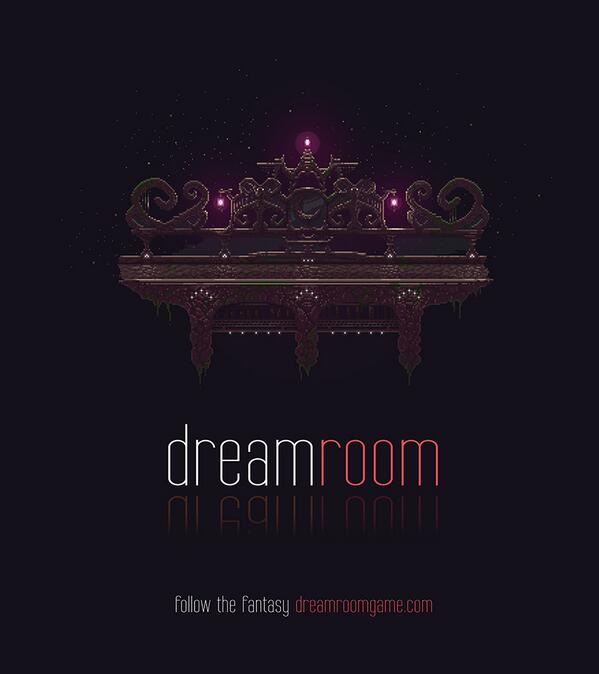 I just love the sneak-peaks of the game Dreamroom by Rittenhaus. The state of the art and it is pixel art, you can't go wrong with that! I'm really looking forward to see what those crazy, talented artists can do.
[Screenshot Daily takes a closer look at the games of Screenshot Saturday, one photo at a time. Earlier Screenshot Daily conversations are here.]